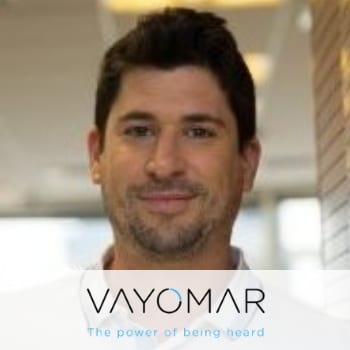 Ehud Weinreb
Director of Clients Relations @ Vayomar
Public Speaking | Leadership Development | Innovation | Service and Sales Development
Vayomar is a global consulting firm that specializes in communication skills and innovation.
Vayomar operates in four distinct fields: management development, sales, presentation skills, and innovation. Each program is targeted to achieve actual business goals and create a measurable improvement in the clients distinct needs, towards his unique goals.
The expert team of Vayomar work globally to ensure a tailored solution, while achieving predefined success metrics.